GlobeWomen TV – Showcasing Women in the Lead!
Introducing Globewomen TV's New Virtual Series on Skills-Building 
Persuasive Presentations
Why is persuasive speaking so critical to women's career?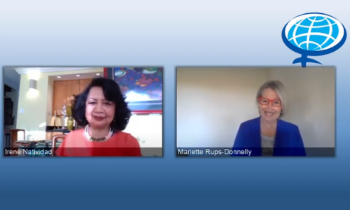 Summit President, Irene Natividad and Director of Powerhouse Presentation Mariette Rups-Donnelly discuss how to speak from your "authentic self" while giving a persuasive presentation.
Win-Win Negotiations
Why do women often fear corporate and salary negotiations?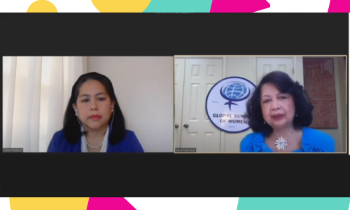 International Negotiator & Professor of Practice at the National Defense University Celina Realuyo and Summit President, Irene Natividad discuss what works and what doesn't as you strive to improve negotiation skills.
On-Boarding: What Does it Take for Women?
Why should women business leaders aim for corporate board seats?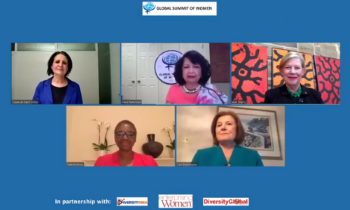 Summit President, Irene Natividad with Cari Dominguez, Board Director, Manpower, Calvert Fund, Diane de St. Victor, Board Director, Transocean, Natixis, ABB India & Ann Sherry, Board Director, National Australia Bank, Enero Group, Sydney Airport.
Post-COVID Megatrends
Which business areas will thrive and which will disappear going forward?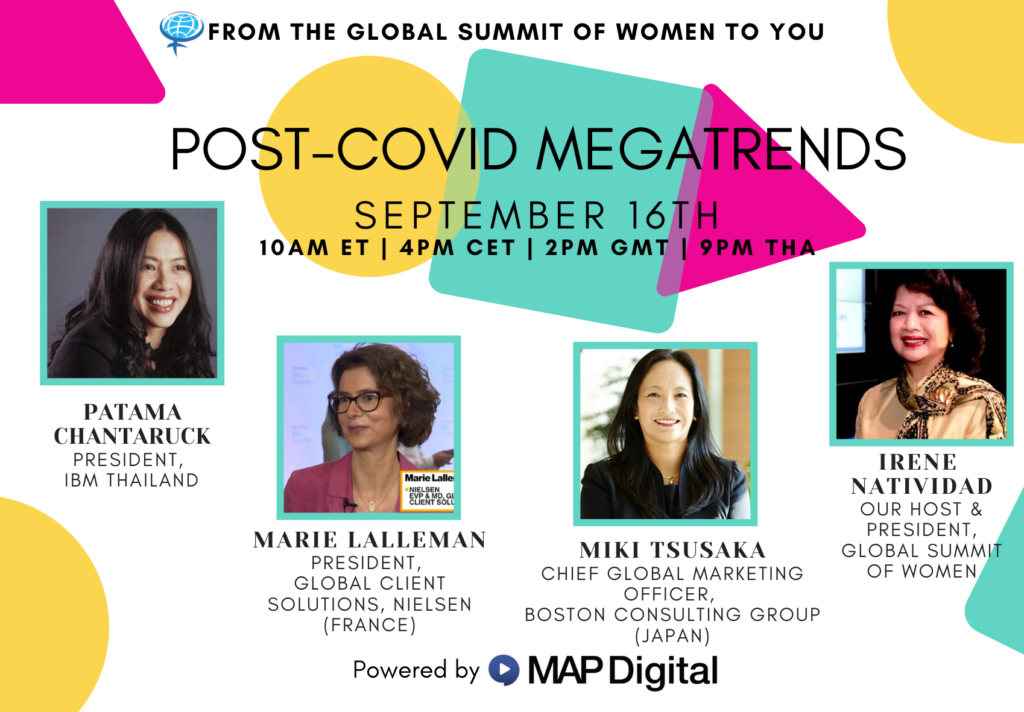 The pandemic has changed the way people connect, consume, work, get educated, and socialize. In what way will these patterns affect the re-set world that emerges? 
30th Anniversary Celebration
Summit delegates from throughout the world will mark the Global Summit of Women's 30-years!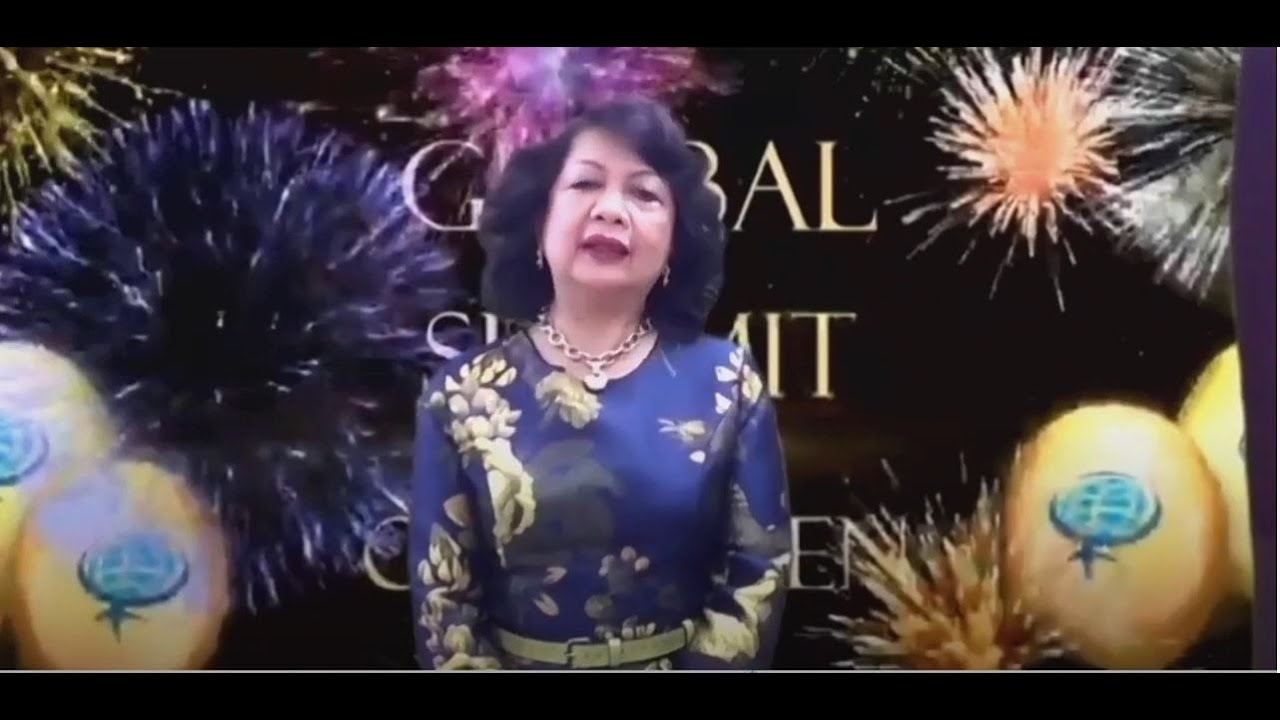 Special guests include Global Women's Leadership Awardee Mary Robinson, former President of Ireland, former President of Kyrgyzstan Roza Otunbayeva!
Women Entrepreneurs Forum: Thriving in an Unstable Economy
What worked (and what didn't) as they sought to keep their business growing in this difficult environment?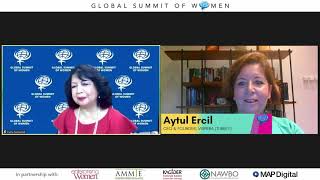 Women entrepreneurs from three continents share their experiences leading enterprises during the economic uncertainties of 2020. How did COVID-19 affect their business?
Women on Boards Press Briefing /Male CEO Forum: Leading the Post-COVID Workplace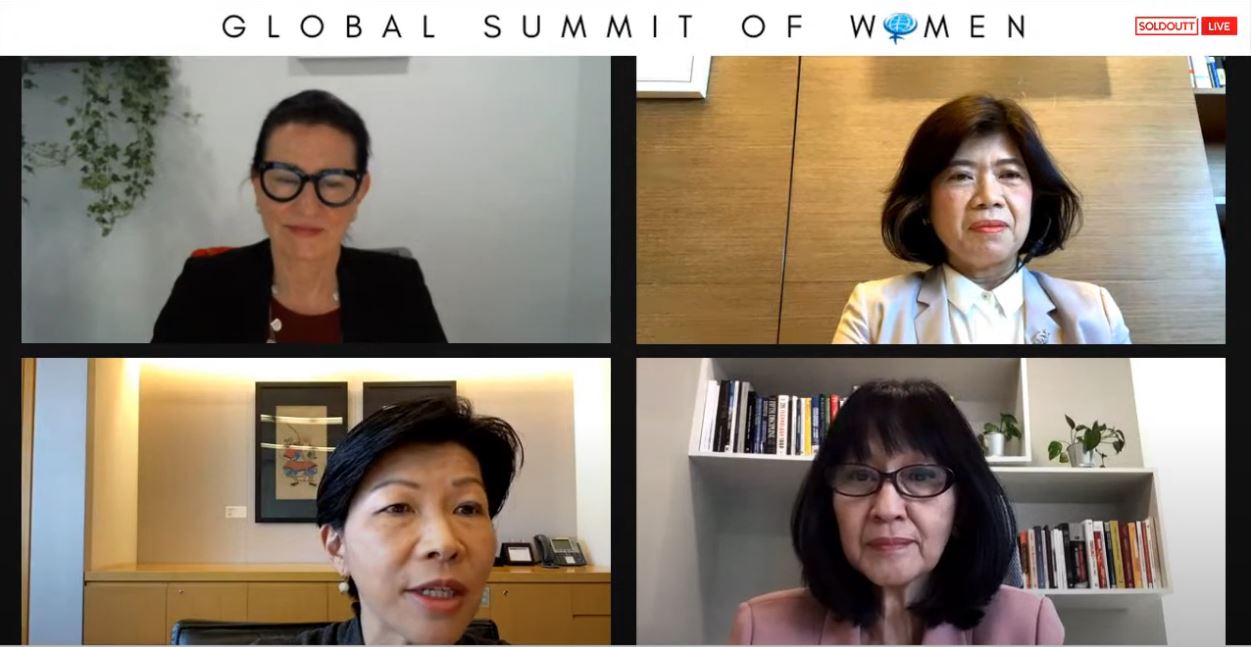 The 2020 CWDI Report on Women Board Directors in the Asia-Pacific Region is released and will be discussed with business leaders from the region. Male CEOs of top companies comment on the report in addition to discussing how workplaces are changing as a result of the global pandemic.
Developing Your Personal Brand
How can creating a personal brand enhance my career?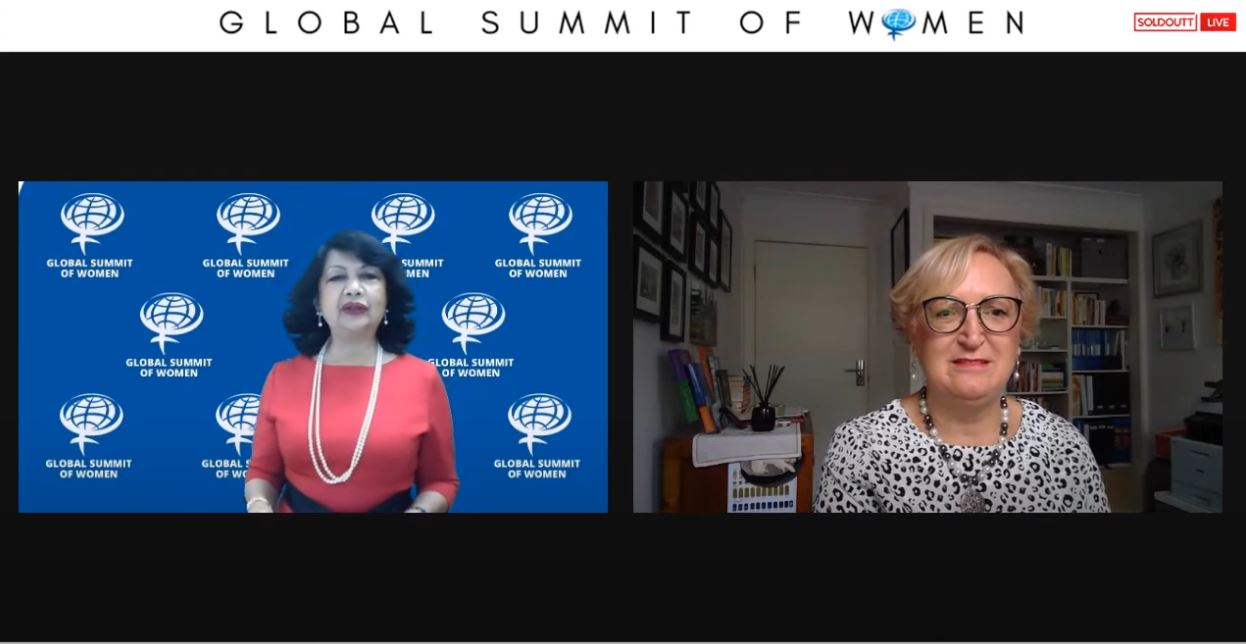 Whether an entrepreneur or corporate executive, women must create their own personal 'brand', a profile of themselves that they proactively define, as opposed to others creating it for them. This session explains the importance of self-marketing and how to develop that brand. 
The Post-COVID Workplace
How will the post-pandemic workplace be different?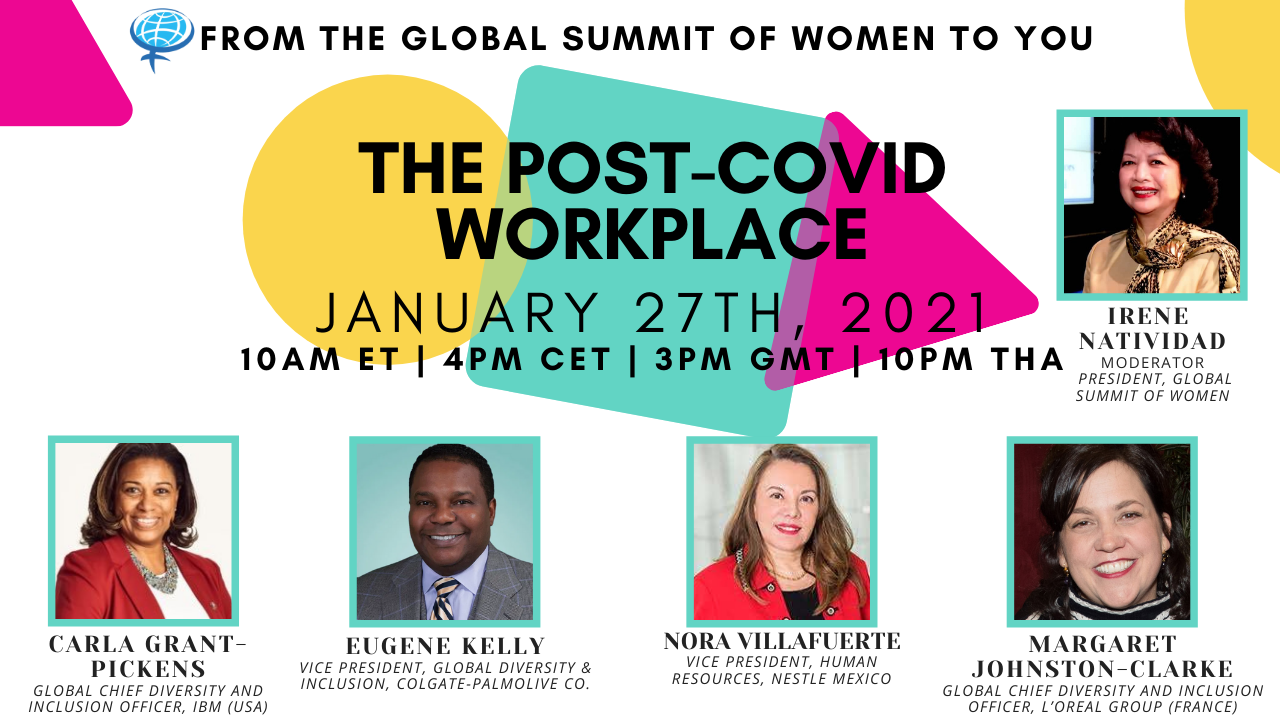 What is the shape of the 2021 workplace given major shifts in how work is done during the pandemic? If remote work is here to stay? What is a company's responsibility regarding workers' personal challenges?
Channels
Mentor Spotlights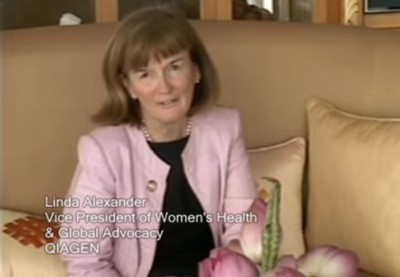 Legacies of Women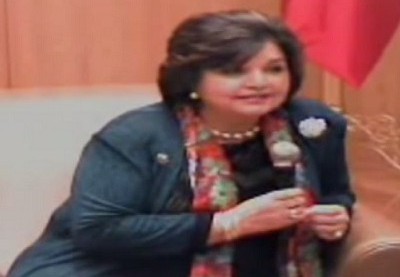 Youth Innovators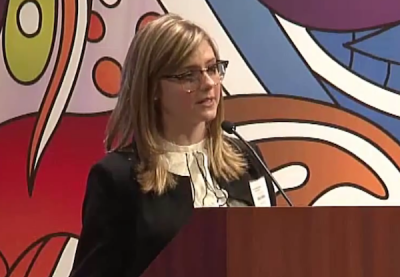 Women and Diversity