Hosted at the Asian Institute of Management
Panelists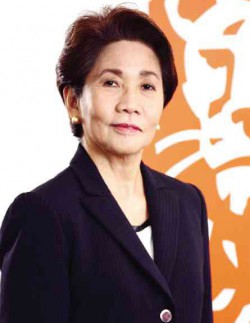 Consuelo D. "Zondy" Garcia
President and CEO, ING Bank Philippines
Zondy Garcia is the Country Manager for ING Bank Manila, which has been operating in the Philippines since 1990. Before becoming Country Manager, she was the Managing Director and Head of Financial Markets, where she had responsibility for Local Treasury (FX, Money Market, Local Fixed Income and Local Interest Rate Derivatives) and Capital Markets (Philippine High Yield Dollar Bond Trading, Credit Derivatives, ROP Bond Options and other Structured Products). She had previous stints with SGV and Bank of Boston where she was involved in audit, trust, lending, corporate finance and other special projects.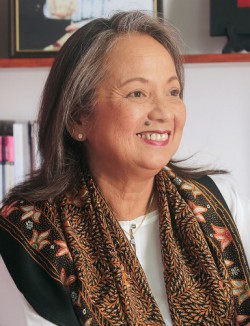 Marianne Hontiveros
CEO, Air Asia Philippines
Marianne "Maan" Hontiveros has been Chief Executive Officer of Philippines Air Asia since March 2011. In this role, she is responsible for overseeing all aspects of the airline's operations, including establishing domestic and regional routes and ensuring compliance with the government's civil aviation regulations. An original member of the airline's start-up team, she took on the challenge of securing the air operator's certificate and operating permits. Her varied experiences prior to AirAsia include establishing Warner Music Philippines in 1992 and serving as its Managing Director for six years. An esteemed journalist who served as Managing Editor of Newsbreak, she has also served as Managing Director of TeleMessage Philippines, which pioneered interactive voice response technology and tele-voting services in the Philippines.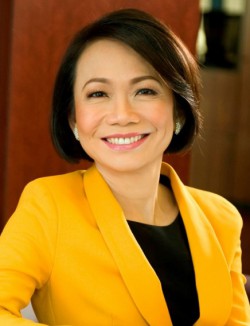 Rizalina Mantaring
President and CEO, Sun Life Financial Philippines
Rizalina "Riza" Gervasio Mantaring is the President and CEO of the Sun Life Financial group of companies in the Philippines, and a member of its various boards. Since joining Sun Life Financial in 1992 as Head of Information Systems for the Asia-Pacific Division, she has held several positions of increasing responsibility, including overseeing the build-up of the IT function in the region and leading the transformation of the customer centers, call center and online site. A member of the Sun Life Asia Leadership team, she also serves as the Chair of Sun Life Financial-Philippines Foundation. In 2010, she was selected as one of the 100 Most Outstanding Alumni of the past century by the University of the Philippines College of Engineering and earlier this year was recognized by Go Negosyo as one of the country's Top 13 Inspiring Filipina Entrepreneurs.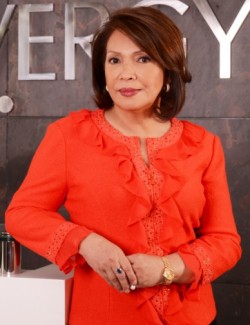 Marife Zamora
Chair, Convergys Philippines Services Corporation
Marife Zamora is Chair of Convergys Philippines, the largest private employer in the Philippines. She was previously Managing Director for Asia Pacific, Europe, Middle East, and Africa for Convergys' Customer Management business, and former CEO of Convergys Philippines. In her Managing Director role, she was responsible for Convergys' international customer management business, overseeing employees throughout contact centers in the United Kingdom, India, and the Philippines. Previously, she served as Managing Director of Headstrong Philippines; Division Manager, Banking & Finance for IBM Philippines and is a former President of the Philippine Software Association. She has been named one of the 100 Most Influential Filipina Women of the World and Asia CEO's Global Filipino Executive of the Year 2011, among other awards.