Hosted at FAAP (Fundação Armando Alvares Penteado)
Panelists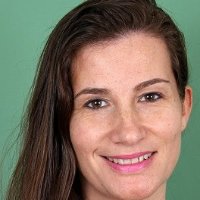 Marie-Laure Charles
CEO, ECA America Latina
Marie-Laure Charles has been working in the defense, aerospace and homeland security field for the last 15 years with a focus on the Latin American region and Spain. She currently leads the Latin American division of ECA, a manufacturer of subsea vehicles and equipment. Previously, she served as the Managing Director of a French aviation company, Thales, for Argentina, Chile, and Peru, where she managed 320 Thales employees, mainly male engineers, for over two years.
Regina Nunes
CEO, Standard and Poor's Brazil
Regina Nunes is CEO of Standard & Poor's Ratings Services in Brazil and Argentina. She is also responsible for the company's operations in Chile, Paraguay, Uruguay, Peru and Bolivia. She started her 26-year career in the Brazilian financial and capital markets at Standard & Poor's as Marketing Director of São Paulo Office in 1998. In December 2011, she was chosen one of the "15 Best Women Executives in Brazil", an award granted by the Valor Economico newspaper.
Andrea Weichert
Partner, Ernst and Young Terco Assessoria Empresarial Ltda.
Andrea Weichert, Transaction Tax leader for Brazil, coordinates tax due diligence assignments. She has over 23 years of experience in tax consulting, including assisting national and multinational companies in a broad array of industry sectors. She holds a bachelor's degree in Law from Rio de Janeiro State University and has attended the EY sponsored executive program at Northwestern University's Kellogg School of Management. She is a member of LIDEM — Brazil's leading professional association for women executives and entrepreneurs and represents the E&Y South American Region at the Americas Ethics Oversight Board.