Hosted in partnership with the Shanghai Association of Women Entrepreneurs
Panelists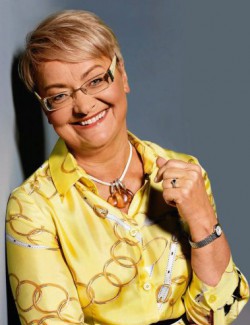 Henryka Bochniarz
President for Central and Eastern Europe, Boeing Co.
Henryka Bochniarz has been the President for Central and Eastern Europe Region of Boeing Co. since June 2006 and has been its Head of Central and Eastern Europe Region Office in Warsaw since February 15, 2007. Ms. Bochniarz represents Boeing Co.'s business interests and coordinates business activities in Bosnia, Bulgaria, Croatia, the Czech Republic, Hungary, Kosovo, Montenegro, Poland, Romania, Serbia, Slovakia and Slovenia. A former Minister of Industry and Presidential candidate, she has also been President of the … Polish Confederation of Private Employers (Lewiatan) since 1999. In addition, she serves as a member of the Council of UNICE Presidents, the largest employer organization in the European Union.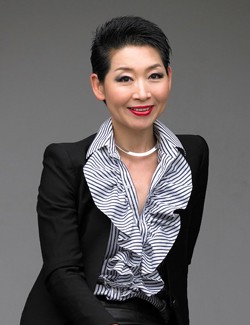 Sung Joo Kim
Chairperson, MCM Group AG
Sung-Joo Kim is the Founder of Sungjoo Group, which consists of Sungjoo Merchandising Inc. and Sungjoo Design Tech & Distribution Inc. She is also a Chairperson of MCM Group for the global business. Ms. Kim has been involved in the fashion industry for more than 20 years, beginning her career at Bloomingdale's in 1985. Since 1990, Sungjoo Group has successfully launched several globally renowned brands as an exclusive franchisee as Gucci, Yves Saint Laurent, Sonia Rykiel and Marks & Spencer, and has more than 100 direct run stores in Korea. The company has also acquired MCM's global business, distributing to more than 150 retailers in 30 countries worldwide. She was nominated by CNN as one of the "New Century Leaders" for "The Best of Asia news feature" and she was among the "Top 50 Women to Watch" by the Wall Street Journal in 2004.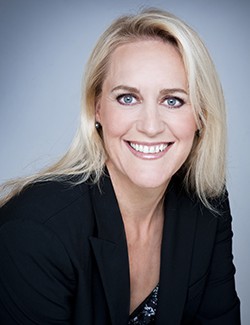 Mardia van der Walt-Korsten
CEO, T-Systems South Africa
Mardia van der Walt-Korsten has served as CEO of T-Systems South Africa since December 2006. In this position, she provides the leadership, management and vision necessary to ensure that the company grows while ensuring financial strength and operating efficiency. She initially began her career with T-Systems in the Human Resources department in 1998. Among other awards, Ms. van der Walt-Korsten was recognized as the "South African Corporate Business Woman of the Year" in 2008.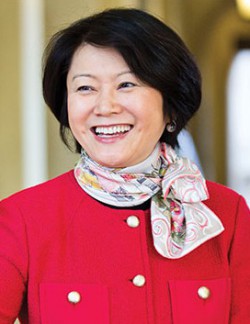 Nora Wu
Lead Partner, Shanghai PricewaterhouseCoopers
Nora Wu joined PricewaterhouseCoopers (PwC) in 2002 as a tax partner when PwC merged with Arthur Andersen in Hong Kong and China. Since March 2006, she has been the Lead Partner for Shanghai PricewaterhouseCoopers and oversees the business of the PwC Shanghai office across all business units. With over 20 years experience in management of a full range of international assignment programs for multinational companies, her expertise covers services on tax compliance and planning and policy development. She also chairs the Culture Committee and is in charge of Corporate Responsibility for PwC China, Hong Kong and Singapore. In July 2008, she was named a member of the Gender Advisory Council.