Hosted in partnership with Coalition of French Women's Organizations
Panelists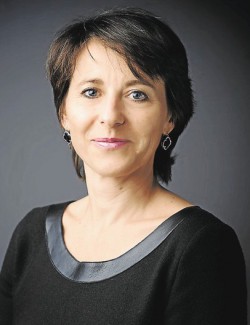 Christel Bories
President and CEO, Alcan Engineered Products
Christel Bories was appointed president and CEO of Alcan Engineered Products on December 1, 2006. Alcan conducted US$7.2 Billion in Sales, in 2008, and has 94 productions facilities, service centers and international network offices in 34 countries and regions with 15,000 employees. Prior to her appointment, Ms. Bories was Senior Vice President for Alcan Inc. and CEO of Alcan Packaging. In her current position, she is also a member of Rio Tinto Alcan's Executive Committee. From January 2007 to January 2009, she also served as Chairwoman of the European Aluminum Association's (EAA) Executive Committee, and, in April 2008, she was appointed a Member of the Board of Directors of Atlas Copco AB, Sweden.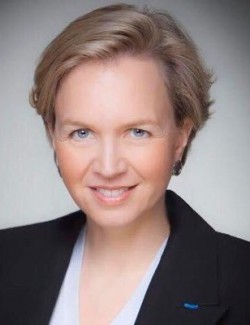 Virginie Calmels
President and CEO, Endemol France
Virginie Calmels was appointed President and CEO of Endemol France in October 2007. Ms. Calmels originally joined Endemol in 2003 as a General Manager and, prior to her appointment, was Managing Director of Endemol France and part of Endemol's international management team. She began her career as a finance auditor before entering the TV industry as chief financial officer of NCNuméricable (Canal+ group). After two years in Amsterdam as CFO of SkyGate BV, she went back into Canal+, first as CFO, then as COO, and finally as co-general manager of the French pay TV Canal+. She has also served as vice president of SPECT, an independent producers' union.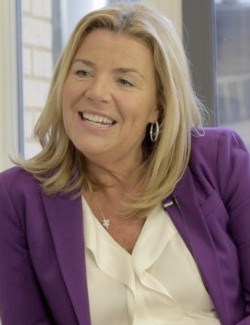 Amy McPherson
President and Managing Director of European Lodging, Marriott International
In April 2009, Amy McPherson was named President and Managing Director of European lodging for Marriott International. In this position, Ms. McPherson is responsible for the performance and growth of a division covering the United Kingdom, Ireland, and Continental Europe. Prior to this role, she was Executive Vice President for Global Sales and Marketing. Since joining Marriott in 1986, she has held a variety of senior positions throughout the company with responsibilities in revenue management, finance, business development and business transformation. In 2005, she was recognized as one of 25 outstanding "Women Who Mean Business" by the Washington Business Journal.