The Global Summit of Women presents
The Legacies of Women Forum-Johannesburg, South Africa

Shirley Lue Arnold, Chairman, Telkom SA Limited
Shirley Lue Arnold was appointed Chairman and nonexecutive director of Telkom SA Limited on November 1, 2006. Ms Arnold is a former non-executive director of Peermont Global Limited and Ernst & Young South Africa, where she was also acting chairman from February 2005 to April 2006. Currently, she is a member of the Chairpersons Forum, Gordon Institute of Business, the Independent Directors' Initiative and the Institute of Directors in South Africa. Ms. Arnold has consulted to various institutions in the United States including Unisys,
the Rockefeller Foundation, and the Investor Responsibility Research Center, among others, and in South Africa to Thebe Investment Corporation and Worldwide Africa Investment Holdings.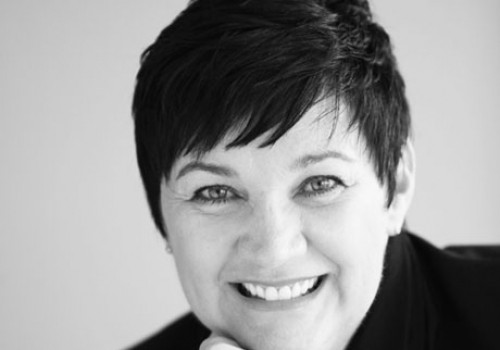 Gail Curtis, Group CEO and Head of the Africa Network, Saatchi & Saatchi Ltd.
Gail Curtis was appointed to Saatchi & Saatchi as CEO andregional head of the group's Africa Network in October 2005
and in 2006 was appointed to the international board. In 2008 Saatchi & Saatchi SA, became one of only eight
'Lighthouse Agencies' in the global network of 153. Curtis began her career in strategic account leadership at South
Africa's top three agencies during the 1980s – Hunt Lascaris, Ogilvy & Mather and the Interpublic Group/Lintas – and was first appointed as a board director at the age of only 26. Curtis was the first woman to be awarded the Financial Mail Long term Achievement Award for her innovation of the agency business model in 2002, and was voted among the top ten 'SA Advertising most powerful and influential people' in AdReview in 2009.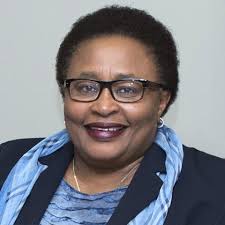 Mpho Letlape, Managing Director, Sasol Inzalo Foundation
Mpho Letlape is the Managing Director of the Sasol Inzalo Foundation, an initiative of Sasol Limited that aims to
contribute to sustainable economic growth in South Africa by focusing on skills development in mathematics, science and
technology. Ms. Letlape held the position of Managing Director of the Human Resources Division at Eskom Holding
from 2000 to 2008. Prior to joining Eskom, she was Director of Human Resources at IBM South Africa, where she spent nineteen years. She has previously served as a board member of the Institute for People Management, the South African Business Coalition of HIV and AIDS; and the Global Health Initiative of the World Economic Forum, among others.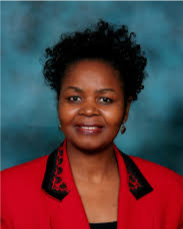 Vuyo Mahlati, Chairperson, South African Post Office Board of Directors
Vuyo Mahlati is the Chairperson of the South African Post Office Board of Directors which includes the Post Bank. Ms.
Mahlati previously served for two terms on the Financial Markets Advisory Board as well as member of the Financial
Services Board Licensing Committee. She spent four years at the Development Bank of Southern Africa working as
Program Manager of the Department of Trade and Industry's investment facilitation program focusing on agritourism
investments. Ms. Mahlati is also the recipient of the 2008 Black Management Forum Presidential Award for Transformational Leadership.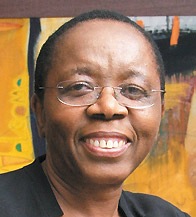 Sebiletso Mokone-Matabane, Chief Executive Officer, Sentech Ltd
Sebiletso Mokone-Matabane is the CEO of Sentech Limited. In addition, Dr. Mokone-Matabane's current activities include serving as a
member of the Presidential National Commission on Information Society and Development; a member of the Supervisory Board of the Cooperation Framework on Innovation Systems between Finland and South Africa, deputy chairperson of the University of South Africa Council, and Chairperson of the Gender Committee of the South African Broadcasting Association. She received the BBQ Businesswoman of the Year Award for 2004, ICT Leadership Award for 2006, the ICT African Businesswoman of the Year Award for 2006, and the 2007 award South Africa's Most Influential Business Women in Business and Government in the ICT Category.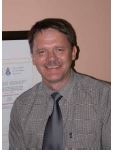 Professor Benjamin Anderson, CEO, Da Vinci Institute for Technology Management
Professor Benjamin Anderson has been the CEO of the Da Vinci Institute for Technology Management since 2005. Professor Anderson has also been involved in development work with the United Nations Development Program regarding the development of a service excellence culture in South Africa, engaging expertise in Singapore and Malaysia since 2006, as well as research related to women
development in Africa since 2008. Since 2004, he has also been engaged with the Global Leadership Forum and has established
linkages with international companies who are interested in building business partnerships with South African companies these include Alcan, ING, ABN Amro, Pan Asia Paper and Honeywell.

Irene Natividad, President, Global Summit of Women
Irene Natividad is President of the Global Summit of Women, an 18-year old annual gathering of women leaders in business and government who come together to share strategies for increasing women's economic empowerment globally. Ms. Natividad also serves as Co-Chair of Corporate Women Directors International, which conducts research and brings together women corporate directors from around the world on issues of corporate governance. In 2004, she was selected by Women's eNews as one of the "21 Leaders for the 21st Century." She was named in 1997 as one of "25 Most Influential Working Mothers" by Working Mother Magazine, and was also named in 1988 as one of the "100 Most Powerful Women in America" by Ladies Home Journal.