2021 Legacies of Women
Hosted at the Nova School of Business and Economics

Campus de Carcavelos, R. da Holanda n.1, 2775-405 Carcavelos, Portugal


Monday, September 20, 2021 from 6:30 pm to 8:00 pm

"The Legacies of Women" share the 'gift' of expertise and knowledge of business women reaching the top in a lively discussion Forum
Panelists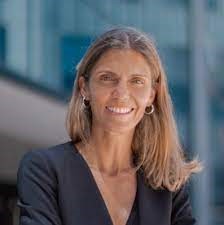 Teresa Abecasis
Chief Operating Officer, GALP
As Chief Operating Officer, Teresa Abecasis is member of the Board and member of the Executive Committee of Galp, responsible for Galp's commercial business. Before joining Galp as Director of Human Resources, she worked as Partner at the Boston Consulting Group, specializing in the areas of energy and retail, participating mainly in projects related to strategy and organization topics.  Between 2012 and 2017, she worked for the Sovena Group where she led the Purchasing area and later the Commodities and Operations Business Unit.  Earlier, she worked at the Portuguese office of the pharmaceutical multinational Sanofi Pasteur MSD, as Head of Finance and Business Management.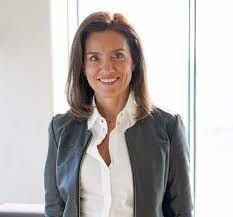 Cristina Campos
President, Novartis Portugal and Head of Integrated Access Programs & Markets, Novartis Global Health
Cristina Campos was named Country President for Novartis Portugal in July 2012. Earlier in 2021, while continuing to lead Novartis Portugal, she also became Head of Integrated Access Programs and Markets for Novartis Global Health. At Novartis since 2004, she has worked in various management functions for several business units, including as Marketing Director and Primary Care Business Franchise Director. She has also worked for other companies in the pharmaceutical sector, including Merck Sharp & Dohme, and in the large consumer sector at Procter & Gamble. She also currently serves as President of the Lisbon MBA Alumni Club and as Vice President of the local pharma trade association.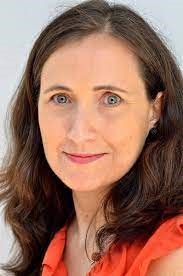 Amelia Santos
CEO & Co-Founder, Innuos
Amelia Santos is Co-Founder and CEO at Innuos, a leading brand in the digital Hi-Fi Music Server industry selling in more than 40 markets. She co-founded Innuos after a 14-year international corporate career in the IT and Retail sectors with SAP and Tesco in London. Nominated by Forbes as one of the "100 Women Founders in Europe to Follow," she was also recognized by the European Commission with the Digital4Her Award and was one of the three finalists on the João Vasconcelos Entrepreneur of the Year 2019 award. In addition, in 2018, she was invited to join the Reflection Group for the Future of Portugal, who holds regular meetings with the President of the Portuguese Republic.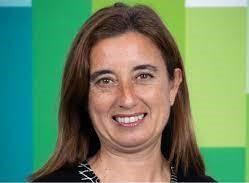 Isabel Ucha
CEO, Euronext Lisbon
Isabel Ucha has been CEO of Euronext Lisbon since 2019. She also serves as CEO of Interbolsa, the Custody and Settlement service provider for the Portuguese market, and is a member of the Managing Board of Euronext N.V. Having joined the Portuguese Stock Exchange in 2008, her previous professional experience includes serving as Advisor for Economic Affairs to the Prime Minister, Head of Issuing and Markets at the Portuguese Treasury and Debt Management Agency, and managerial roles at CMVM, the Portuguese securities market regulator. She has also been an assistant lecturer at Universidade Católica in subjects of Economics, Corporate Finance, and Corporate Governance.